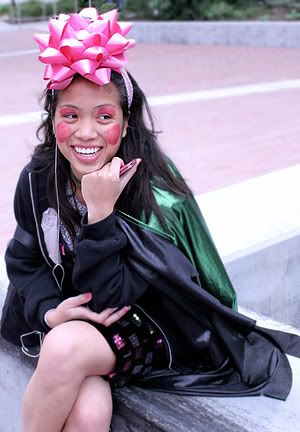 photo by Martine Cajucom
A girl, who refused to identify herself or the sorority she was pledging for, was spotted near the PH buildings at CSULB.
She said "she will get in deep trouble" if she reveals what sorority she is pledging for. After the photo was taken, she raced off.
Official Greek chapters on campus strictly forbid any form of hazing, and pledges typically wear the letters of the sorority/fraternity with the word "pledge." Perhaps this girl is pledging for another unrecognized Greek organization on campus that permits this type of pledging.